We Are NEX
A software that powers and connects all of your operations.
ABOUT US
Enabling our customers
We strive to empower businesses of all sizes to streamline their processes and optimize their resources.
Our team of experts understands the challenges faced by modern businesses, we were one. That's why we've meticulously crafted our software to ensure ease of use and seamless implementation, allowing you to channel your efforts into what matters most: the growth of your business.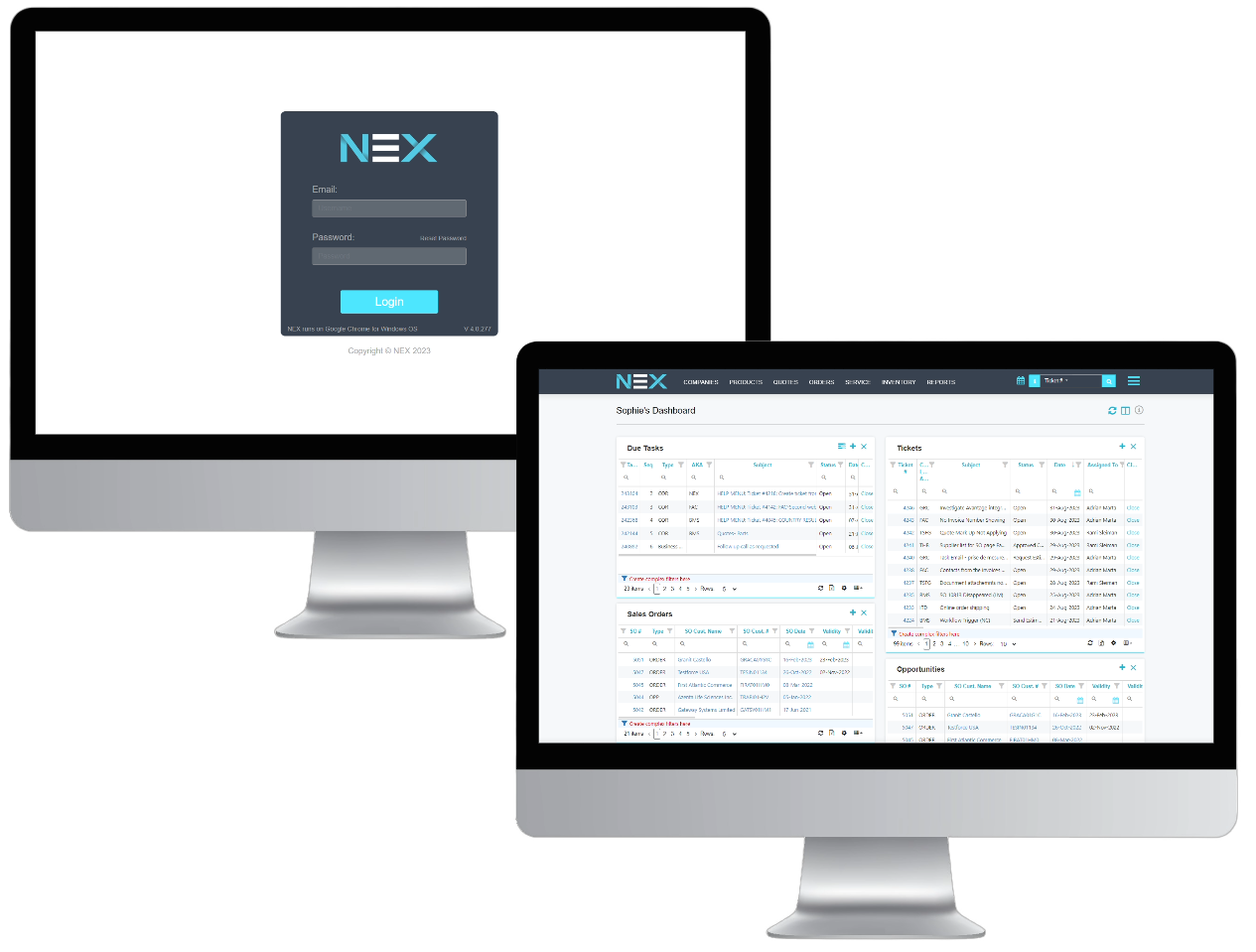 We are our first customer
In the 1990's we started a software company with a team spread-out across the country working remotely. No software solution existed that would allow us to streamline our operations and improve efficiency - so we built our own.
Our solution
NEX is a comprehensive, end-to-end Enterprise Management Software that is built on operational workflows. We designed NEX to consolidate all business processes into one seamless application, with dedicated workflows for each process.
The result
NEX is a powerful, flexible, and scalable system that allows our customers to run their businesses with full control, reduced costs, and increased profits. By replacing multiple, disparate technologies with a single, integrated solution, we've helped businesses of all sizes to streamline their operations, improve efficiency, and achieve greater success.